ABOUT THE SHOW
The Quebec Hunting, Fishing, and Camping Show with the Quebec Boat Show is back for March 2024! With a lineup of over 200 exhibitors and a wide range of categories, it caters to both new and passionate outdoor enthusiasts. Discover every facet of the outdoor lifestyle, from fishing & hunting to boating, off-roading, hiking, camping, and more.
Quebec's BIGGEST Outdoor, Hunting, Fishing & Camping Show – covering over 185,000 sq. ft. for the public to enjoy, includes new & visitors' favorite features aimed to provide visitors of all ages, levels, and interests, with a complete and exciting experience that will leave them returning year after year.
---
Dear Outdoor Enthusiasts,
I am proud, honoured and delighted to be back as spokesperson for the Quebec City Outdoor, Hunting, Fishing & Camping Show. The love story and partnership with the event has lasted for more than 30 years and it is with continued enthusiasm and pleasure that I invite you to this symbolic event. After a successful return in 2023, the long-awaited gathering for fishing, hunting and nature enthusiasts is back at the Center de Foires in Quebec! It will be my pleasure to see you again and discuss our common passions! Do not miss my seminars on the main stage as well as all those enthusiastic outdoor specialists who will be presenting throughout the weekend!
Patrick Campeau
Canadian Fishing Pro
Show Hours
Thursday, March 21st
10:00pm – 8:00pm
Friday, March 22nd
10:00am - 8:00pm
Saturday, March 23rd
9:00am - 7:00pm
Sunday, March 24th
10:00am – 5:00pm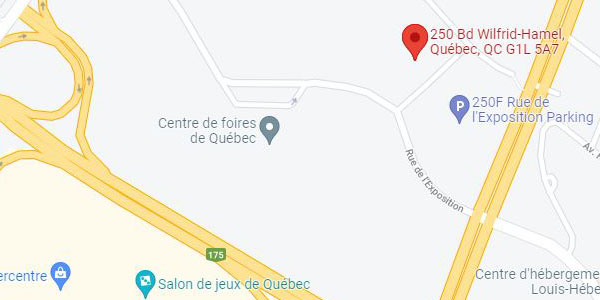 Centre de foires ExpoCité
250 boul. Wilfrid-Hamel Québec, QC G1L 5A7
1-888-866‑3976